MolPort offices will be closed on December 26th for Christmas.
Due to a larger volume of orders, suppliers and couriers are very busy in December. Please consider placing your order as early as possible. Please, review these shipment cutoffs for our major suppliers. Holiday schedules vary by supplier.
Supplier Holiday Calendar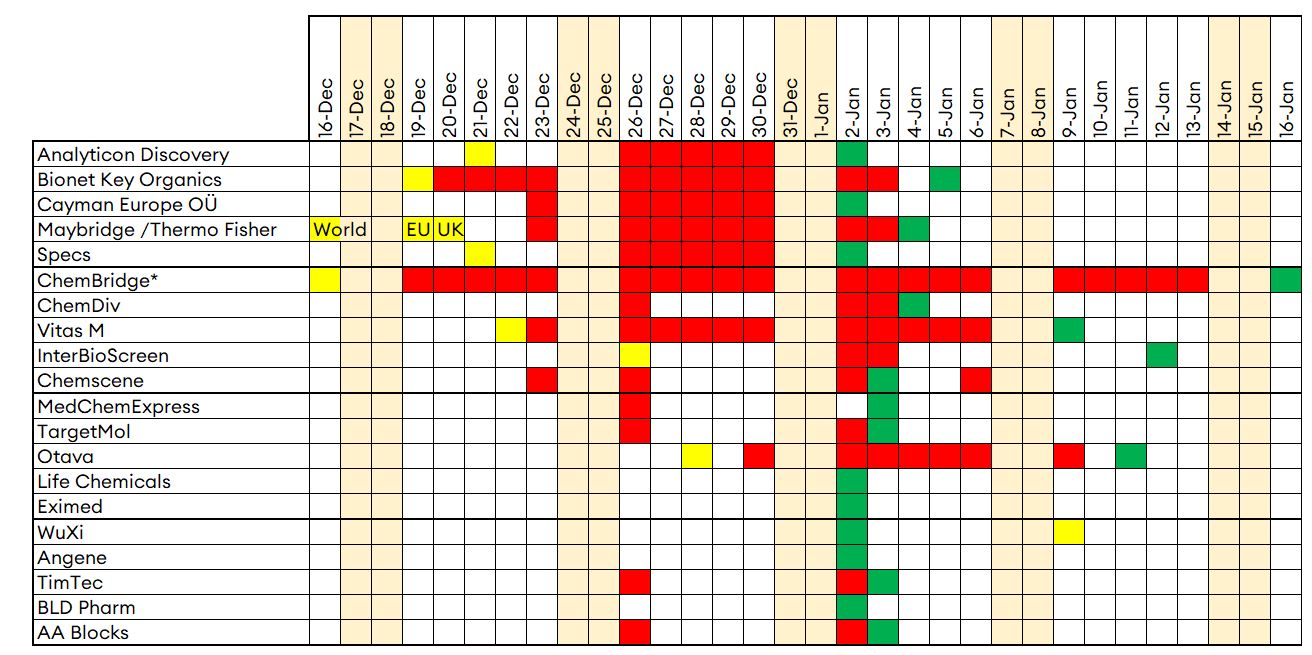 *ChemBridge Corporation will be closed from December 16th due to moving their warehouse to new facilities. New deliveries are expected to start as of January 23rd. Please contact sales@molport.com for more details.