We are pleased to announce that Molport has expanded its database of available compounds with the addition of several new chemical suppliers. This enhances Molport's extensive collection and offers an even wider diversity of chemical structures to meet your research needs.
These new suppliers add an array of high-quality compounds to our platform, so you can exploit the latest advancements in chemical synthesis. These compounds are sourced from reputable suppliers worldwide, maintaining our commitment to provide the best possible options for your scientific endeavors.
New suppliers: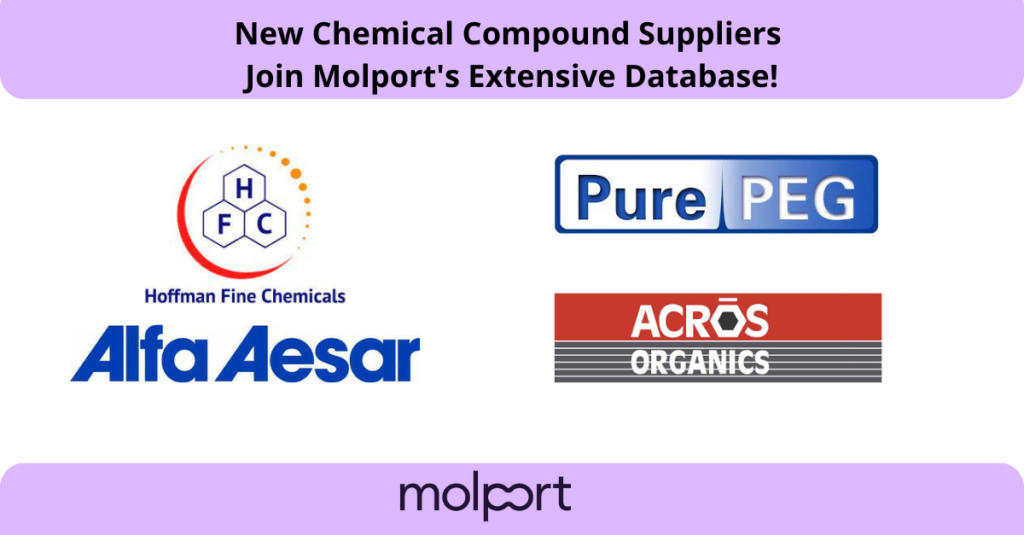 We invite you to explore our updated database and discover the exciting new compounds now available. Visit Molport's website and browse through our extensive catalog. With our user-friendly search tools and comprehensive product information, finding the perfect compound for your research has never been easier with our one-stop solution for all your screening compound and building block needs.
---