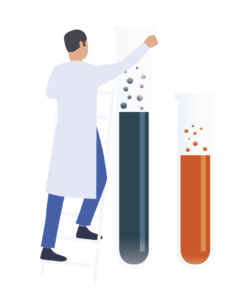 Chemical procurement of a large compound library for drug screening can be a more complex task than it first appears. The process can be time-consuming, requiring the right team and expertise, defining your compound library list, and handling supplier negotiations, logistics, formatting, and budget concerns.
In this overview, we take you through the chemical procurement workflow for drug screening libraries start to finish, identifying the challenges at each stage and how you can implement strategies to overcome them.
1. Assemble your team
Managing a large library acquisition can span multiple departments and require the right people in the right roles.
From procurement to accounting and legal, you can reduce complexity by involving all the relevant departments early-on in the process. Both the accounting and legal teams will have a lot of documentation to process, so giving them time to do their work will help your procurement process run smoothly.
An experienced project manager is vital to making sure your project goes well. If you don't have the right people and facilities in-house, then expert project consultants can be found at companies such as MolPort. With years of experience in chemical sourcing, they can guide you through the entire process, including:
Compound selection
Order management
Price negotiation
Customs documentation
Receipt of samples
Logistics
Find out more about MolPort's smart compound sourcing services
2. Selecting your compound library

Selection of compound library components is one of the most difficult and complex tasks in chemical acquisition. The process will vary depending on the specifics of your project. However, advances in cheminformatics – particularly docking simulations – are providing increasingly useful information to help scientists with library selection.
Generally, if you know the structure of your biological drug target, docking simulations can help create a focused and targeted library. Also, if you have knowledge on active compounds, ligand-based methods can help you to include compounds similar to the active one. On the other hand, if there is little information available on the structure of the biological target and/or its ligands are not known, it is usually preferable to increase your library diversity.

Additionally, cheminformatics can be used to explore the physiochemical properties of compounds (e.g., adsorption, distribution, metabolism excretion, and toxicity).  This helps assess their potential suitability as a drug candidate and supports the creation of a carefully curated and well-defined compound list.
Equally important, are supplier and logistics considerations. You might wish to start with a longer list of compounds to give you flexibility when negotiating with suppliers and allow for compound attrition. For example, if you find some compounds are unavailable, controlled, have long lead times, or are out of budget, then a longer initial list can help in the selection of alternatives.
Also, exploring alternatives at an early stage can help further downstream. For instance, if a screening hit or lead has fundamental flaws – such as poor solubility – your list can serve as a useful resource for further screening efforts.
Researching compounds for a screening library can be time-consuming and requires a reliable and up-to-date chemical database. MolPort has developed a rich set of supplier and compound data with over 100 million SKUs and daily updates on 70% of compounds – so you can be sure that your information is always up to date. MolPort also provides free data access tools, chemical intelligence (including salt handling, stereochemistry, and solubility), and flexible database download options that strengthen library design and compound selection.
Explore a comprehensive chemical database
3. Procuring your library list

Once you have curated a list of compounds you need, the next  steps are finding and selecting suppliers, requesting quotations, and carrying out negotiations. While companies like MolPort can take care of most of this for you, there are some things you need to consider, even when outsourcing much of the work.
Starting the procurement process as early as possible and setting realistic deadlines is key to success. Instruments for library screening often need to be booked in advance, and project and financing deadlines require the delivery of compounds within a set timeframe. Deadlines and timeframes must factor in details such as supplier lead times, national holidays, and unforeseen delays.
Defining your budget is another important aspect of compound library procurement. Having an idea of budget before generating your compound library list can help guide your chemists and informaticians. However, it is essential to know your budget to steer negotiations at the procurement stage.
While it's important not to cut corners, you may be able to bring costs down to meet your budget by:
Keeping an eye out for promotional discounts or opting for large or
Pre-paying invoices before the compounds are shipped.
Ordering well in advance to reduce any strain on suppliers.
Working with a single supplier and sticking to their preferred formats.
Discover MolPort's special offers on pre-calculated libraries
Although working with a single supplier can be a simple way to reduce costs, it is rare to find a supplier who will stock or be able to synthesize your entire list of compounds. In addition, many interesting, unique, and potentially clinically important compounds are only available by working with multiple suppliers.
On the other hand, working with multiple suppliers can require managing multiple orders, multiple deliveries, and reformatting/re-labelling. In an ideal situation, your library would be received in a single order and a format that is ready to use in your bioassay system.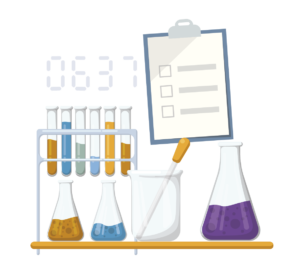 Reformatting, reweighing, dissolving, transferring, and re-labelling your samples requires
 significant time and cost investment. To meet this challenge, some companies offer comprehensive procurement services that can manage re-formatting and consolidate your orders into a single delivery.
Find out more about MolPort's reformatting and re-labelling services
4. Distribution of your compound library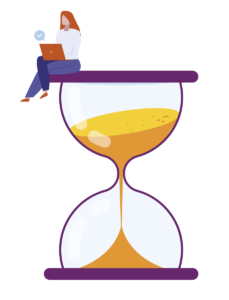 There are several things you may want to consider about the distribution of your order(s). If you're working with a single supplier, it is likely that your library will be delivered in a single package. But what if you're working with multiple suppliers? You'll need to track multiple orders, potentially arriving at different times, perhaps passing through multiple countries – which can quickly get complex.
You'll also need to think about taxes, import duties, customs, and national/international holidays ahead of time. Making sure you have all the relevant paperwork together and approved will help mitigate any delays to delivery.
Finally, the type of chemicals and how they are shipped can affect your delivery schedule. Are they controlled or hazardous compounds? Does your order need to be shipped on dry ice to maintain a specific temperature range? In the case of compounds shipped on dry ice, delays may affect the integrity of your order. Addressing these questions ahead of time is essential for smooth customs clearance.
5. Receiving your order
Getting the right library, at the right time, and in the right format is most of the work. But, once you've received your order, you will need the right strategies in place to make sure your libraries are transferred to the appropriate storage. This is particularly important for compounds stored on dry ice.
As part of this process, it is important that your compounds are labelled correctly (e.g., with barcodes) and delivered with relevant information attached, such as compound IDs, names, and supplier numbers. In addition to paperwork, it can be useful to request a machine-readable file in a format that can be loaded straight onto your internal system.
 Simple, smarter compound sourcing
While chemical procurement can be complex, awareness of the potential challenges beforehand can help you take actions to avoid delays to your process. Additionally, collaborating with specialist procurement services can minimize your workload and relieve the pressure faced by your internal teams.
From start to finish, MolPort provides smart, responsive, reliable, and compliant compound fulfilment to support the vital work in drug discovery research. Your library design and compound selection process can be simplified and enhanced by free access to a single online gateway to millions of unique compounds. MolPort also offers a suite of intelligent online tools and expert cheminformatics services.
MolPort can also determine the best combinations of availability, pricing, and reliability from range of suppliers to make sure you get the right compounds, at the right price, and in the right timeframe. Our team of experienced project managers can handle the logistics; from the negotiation, ordering, and shipping process to re-formatting and order consolidation, providing you with a single delivery and point of contact for billing.